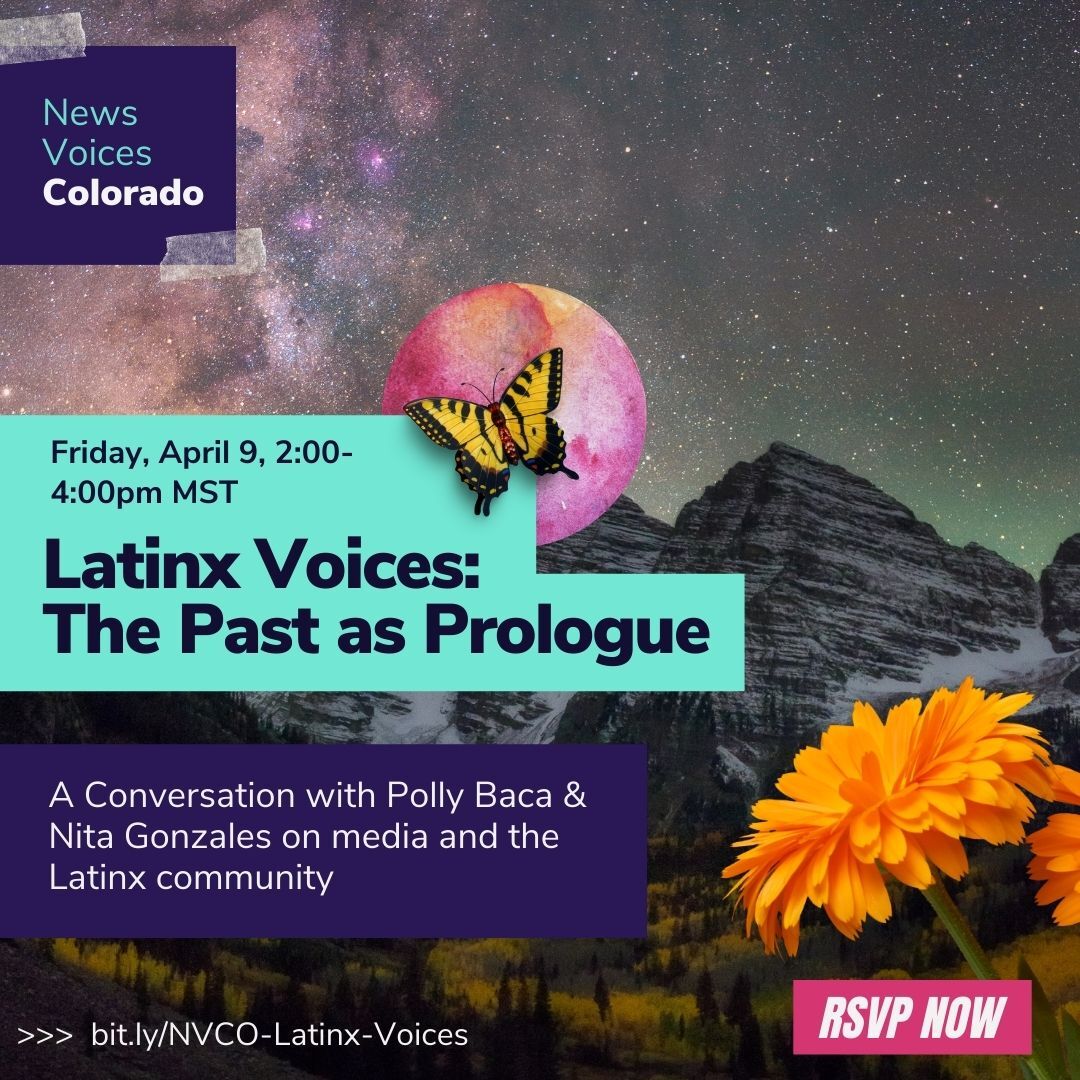 The story of the relationship between local journalism and Colorado's Latinx community is complicated, contentious and ever-changing. It is a story that includes a media history of generalization, demonization and of erasure. A story punctuated by protest and by progress. What has changed over time? What still needs to change?
On Friday, April 9, 2021 at 2 p.m. MST, COLab's Tina Griego was joined by Polly Baca and Nita Gonzales for an intimate conversation on media and the Latinx community, along with with Diamond Hardiman of News Voices: Colorado.
This conversation was a preview for the upcoming working group: "Latinx Voices: Colorado," a series of action-oriented meetings to identify practical steps, structural changes, and potential projects that center on addressing the information needs of Latinx communities in local news coverage.
Attendees had the opportunity to explore questions in breakout groups about what structural shifts and supports are necessary to usher in a future for local news and media that is in support of the needs and desires of Latinx Coloradans.'
Unable to attend, or want to heart the conversation again?
Watch "Latinx Voices: The Past as Prologue" below:
News Voices: Colorado is a joint project of Free Press, Colorado Media Project, and the Colorado News Collaborative.