One of two Kiowa County sheriff's officers who in 2020 fatally gunned down an unarmed man with three bullets to the back has been found guilty of attempted manslaughter. 
Wednesday's jury verdict against Quinten Stump marks a rare criminal conviction for a police killing in Colorado. Fifteenth Judicial District Attorney Josh Vogel is one of few prosecutors in the state to throw the book at an officer for using excessive force.
"It's finally over. It's been so hard – three years. It's just been so hard," Carla Gifford, mother of shooting victim Zach Gifford, said after the verdict. "I hope this … will bring closure to the community of Eads and all of Kiowa County. We hope we can all move forward with this vindication for the act that was so wrong."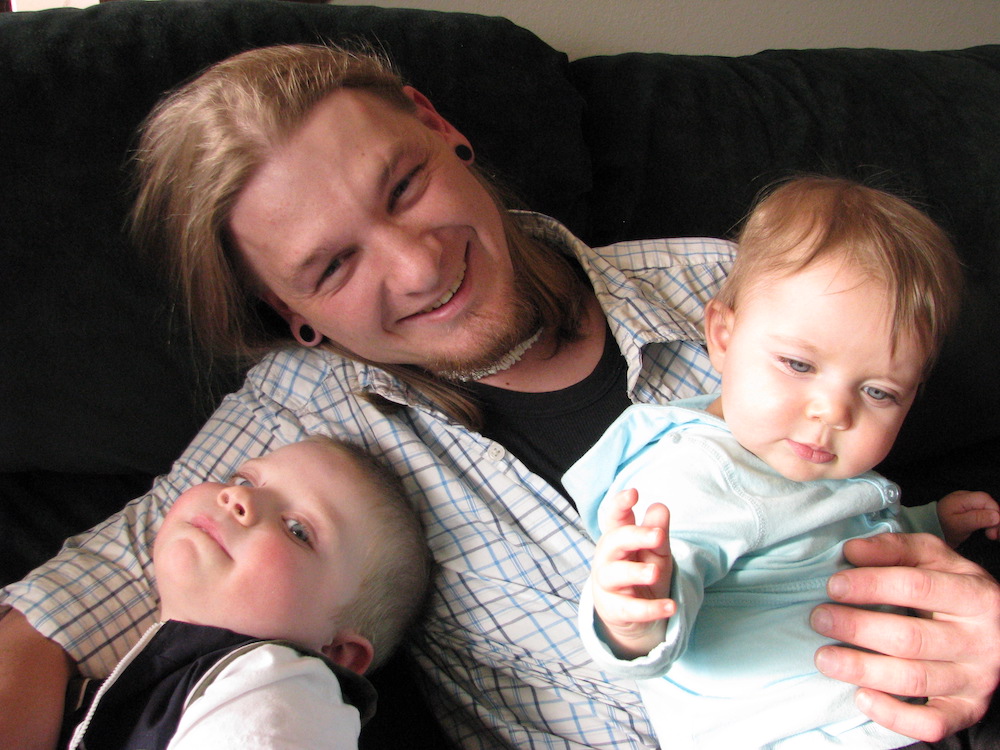 Zach Gifford was a 39-year-old handyman who spent most of his life in Eads, Kiowa County's seat near the Kansas border. On April 9, 2020, he was riding as a passenger in a friend's pickup in Brandon – a ghost town on the eastern edge of the county – when Kiowa County Undersheriff Tracy Weisenhorn initiated a traffic stop that was a pretext for a drug search.
Deputy Quinten Stump arrived shortly after, and while patting Gifford down found a small baggie with white powdery substance – later determined to be methamphetamine residue, hardly enough for a misdemeanor charge – in his pocket. Gifford tried to run, but both officers wrestled him to the ground and tasered him. Gifford managed to break loose and started running into an empty field when Weisenhorn shot him in the back despite Stump, who knew Gifford was unarmed, having yelled "Let him go!"
Weisenhorn was Stump's supervisor. After she fired that first shot, Stump went on to fire two more that also hit Gifford in the back. Weisenhorn handcuffed Gifford as he lay in the dirt dying.
His homicide rattled the quiet Eastern Plains community and cost Kiowa County government a $9.5 million civil settlement with Gifford's family. It also shook public confidence in the popular sheriff, Casey Sheridan, who didn't fire Stump for his part in Gifford's homicide or for his record of using deadly force on other criminal suspects. Rather, Sheridan ultimately fired Stump for drunkenly shooting up a traffic sign with his county-issued gun.
Sheridan got around to firing Weisenhorn a year later only after a news investigation about Gifford's killing and longstanding problems in the sheriff's department was published. The elected sheriff resigned shortly after.
Vogel chose not to prosecute Weisenhorn, even though she shot Gifford first, because she has said she didn't know Gifford was unarmed and feared for her safety. The DA filed two counts of attempted second-degree murder and one count of assault with a deadly weapon against Stump, who was first tried in Kiowa County in August 2022. That jury acquitted him on one count of attempted murder, but was deadlocked on the other attempted-murder charge for the second shot he fired 'and on the assault charge.
Vogel sought a retrial, this time with a change of venue in nearby Prowers County. Also this time, he tweaked the charge to criminal intent to commit murder in the second degree.
Weisenhorn took the stand during the week-long trial, testifying that she feared Gifford had a gun. Though body camera footage captured Weisenhorn saying, "You kicked me, motherfucker!" during her scuffle with Gifford, she testified that he hadn't actually hurt her.
Perhaps Weisenhorn's most dramatic testimony came with her assertion that she hit Gifford, shooting from as close as two to five feet away, with her first bullet between his spine and right chest area. Even though the autopsy report concluded that Gifford died of multiple gunshots, it found that the first shot was likely fatal.
Stump, 30, waived his right to testify. During both his first and second trials, he and Weisenhorn barely looked at each other and acted as if they were strangers.
​​Vogel, in his closing argument, made things simple. He said Stump knew why Gifford was fighting to get away: He had meth in his pocket and wanted to get rid of it. The DA argued that the job of a law enforcement officer is to de-escalate such situations, noting that Stump had been trained in several methods to do so. Tragically, Vogel told the five men and seven women on the jury, the only person trying to de-escalate things in that field that April afternoon was Gifford as he tried running away from two over-amped officers. If Stump had feared for his life, as his defense lawyers argued, Vogel said he would have taken cover behind a tree defensively rather than firing his second shot.
The defense's closing argument was pretty slim: That Gifford had assaulted Weisenhorn and that police officers must make split-second and potentially life-altering determinations to protect themselves and others. "This case is a tragedy any way you look at it," Michael Stuzynski said.
After more than nine hours of deliberation Tuesday and Wednesday, the jury found Stump guilty of criminal intent to commit manslaughter in the second degree. It is a lesser charge of the charges the jury could choose, but nevertheless a Class-5 felony offense that carries a sentence anywhere from one to three years and a mandatory two years parole.
Upon hearing the verdict, Stump, who had sat stoically through most of the trial, laid his head on the table and cried. He was taken immediately into custody, the judge having revoked his bond out of concern – based on, as Vogel told it, Stump having threatened suicide and asked a former colleague in the sheriff's office to retrieve his personal firearm – that he might try to end his life.
Stump is scheduled to be sentenced in Kiowa County court on July 31 after Gifford's family has the opportunity to explain to the judge how their son's killing has affected them. In the meantime, he is currently being held in the Prowers County Jail.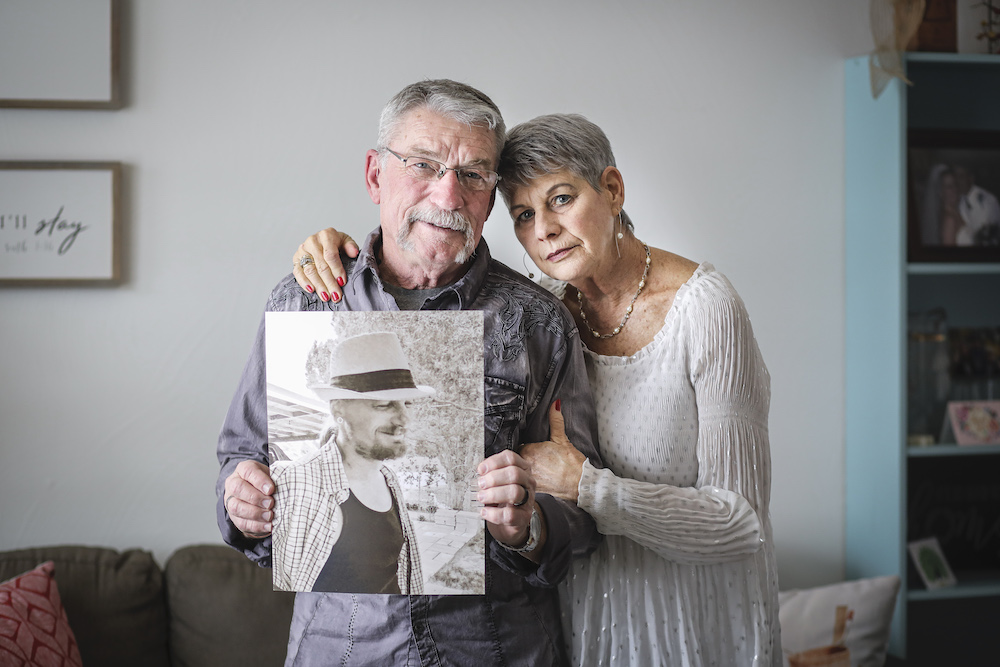 Stump's conviction will bar him from working ever again as a police officer.
The Gifford family says they are satisfied that justice has been served for their son.
"Accountability is so important. We have always backed the blue, but we understand some individuals need to be held accountable," Gifford's father, Larry Gifford, said. "We have been told it is hard to get a conviction on a police officer in Colorado, but we believed all along that a wrong was done and right will win in the end if we keep pushing for it."