Dear reader,
When she was a child growing up in a 1940s' Greeley that still posted "No dogs or Mexicans" signs, Polly Baca remembers that the local paper had a habit of referring to Latinos in one of two primary ways: When they did something the larger community considered laudatory, they were "Spanish." When the larger community judgement was negative, they were "Mexican." Or "illegal aliens" or "wetbacks."
"What they were doing was dividing the community," Baca recalls, pitting it against itself for a place in a social hierarchy where white was always right.
The harm went deep.
"As a little girl I was ashamed. It made you feel ashamed of your community," she says. "We were called dirty Mexicans. My mother responded by keeping us so clean it was terrible. The neighbors said you could eat off her floors."
Baca, who is a COLab board member, tells me this story as we are preparing for a conversation Friday* that I hope you will join. It is the continuation of a decades-long conversation, but one fed now by the momentum of the anti-racist movements sparked by the police killing of George Floyd last May.
News Voices Colorado, the Colorado Media Project and COLab are convening "Latinx Voices: The Past as Prologue" to tackle the struggle and resistance by the community against a history of local news coverage that has dehumanized people, oversimplifying their lives to the point of caricature. The sinner. The saint. Nothing in between.
To read a newspaper, to listen to or watch a broadcast and discover the community you know and love depicted in unrecognizable ways — or missing entirely — is not just disorienting or disheartening. It is dangerous. It erodes trust in media and in one another. A chasm in our industry persists between the expressed commitment to diversity, equity and inclusion and the sustained work needed to make that happen. The explanations for that chasm do not change the outcome: The community pays the price. Always. Not just the marginalized, who grow more isolated, but the mainstream, which grows more ignorant.
We want to acknowledge this harm. We want to illuminate the many ways in which communities have resisted mainstream narratives — from boycotts to alternative and bilingual media. We want to talk about what has changed and what still must change between local media and communities of color.
Just last week, former 9News reporter Lori Lizarraga published a piece in Westword in which she reported she was the third on-air Latina the station had let go over the last year. She reported on pushback to her request to change the language around undocumented people. She reported that one of her former colleagues, a fellow Latina, "could not cover immigration unless she disclosed her own immigration status on TV first." There was more. All of it dispiriting.
The outcry prompted a group of Latina elected officials and, separately, representatives of the National Association of Hispanic Journalists, to meet with station management. 9News, a COLab partner, has responded by saying that 44% of its hires on the content team since the start of 2020 have been people of color, that it is committed to the work of diversity, equity and inclusion, and that more training is coming up.
Lizarraga wrote something in her piece that was very much in keeping with the spirit of our upcoming conversation:
"Making decisions about communities of color without communities of color in the room is negligent. Making those decisions about our community while actively ignoring our input is the definition of oppression."
Three days after her column appeared, the union representing journalists at The Denver Post (also a COLab partner) issued a remarkable letter — one that the hedge fund owners refused to print in the Post. The letter spelled out specific goals and actions to build and support a more diverse staff in a newsroom committed to "telling the stories of people who are excluded or underrepresented in the pages of The Denver Post, and to giving those stories the resources and prominence they deserve."
Our community conversation has been long planned, but both Lizarraga's column and the Newspaper Guild letter reinforce the urgency. Both are part of a history of calls to action and Friday's conversation will open with that context in a discussion I'll moderate with Baca and fellow giant of Colorado's Latino community, Nita Gonzales.
Both Baca and Gonzales tell me that media coverage of communities of color has improved. Amid the Chicano Movement protests, walkouts and clashes with police, no reporter ever bothered to look beneath the surface, to ask why people were protesting, Gonzales says. But during last year's protests, reporters were asking those questions and acknowledging systemic racism and the change "shocked" her, she says.
But that change, Gonzales emphasized, was the result of "generations of struggle. It didn't happen in a vacuum. … Have we made gains, yeah, we have. Are we done? Hell, no, we are not."
Join us Friday.* Let's talk. Let's listen. And then let's act.
My thanks,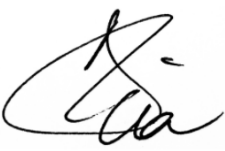 Tina
*Spanish translation available
This post was sent as a letter to our email subscribers on Wednesday, April 7, 2021. Join our email list to learn more about COLab and the work we are doing.