Dear reader,
As of today, the Colorado News Collaborative is a year old. And what a year.
What we imagined compared to what has come to pass is beyond what we could have foreseen.
Our launch, on March 31, 2020, came six months earlier than planned. But the pandemic made clear that the public and the news media who serve them needed something like COLab to strengthen journalism, fight news deserts, build community trust and find new business models.
By September 2020 — our original launch date — instead of six outlets, we had 10 times that. And since then, we have doubled in size to more than 120 news outlets in every corner of Colorado, including journalists from all manner of backgrounds with a breadth of reporting experience and expertise.
COLab partners include newsrooms large and small, from The Colorado Sun, 9News and Colorado Public Radio to the Kiowa County Independent and the Ark Valley Voice — and Colorado's most diverse newsrooms, from KSUT Tribal Radio to Denver Urban Spectrum to Entravision. They represent newspapers, radio, television and online outlets. For-profit and nonprofit. COLab also is building partnerships with community organizations to find ways to bring vital information to news deserts.
In addition to exponential growth, other successes have let us know we're on the right path.
More than a thousand individual Coloradans, moved by our mission of "Better news for all Coloradans," have made personal donations to further it. And their support is making a difference.
We have opened statewide conversations among journalists and communities of color to change how those communities are connected to news media and how their stories get told. (Join our next open session and learn about how local media has covered (and not covered) Colorado's Latina/o community, what has changed over time and what still needs to change.)
As part of our mission to help media outlets innovate, we are helping two family-owned media companies find ways to grow and expand while keeping community service at the heart of their mission. (Stay tuned for more on that soon.)
COLab staff includes three veteran journalists Susan Greene, Tina Griego and John Ferrugia, who are training and coaching journalists every day — and to be honest, sometimes evenings and weekends. Our partners' need and desire to deliver better journalism — news that is relevant and responsive, that watchdogs and educates — is matched only by the public's need and desire for better journalism.
Earlier this month, Susan and Tina joined with community journalist Priscilla Waggoner to help a tiny Kiowa County weekly newspaper, where Priscilla had previously been editor, cover a shocking police shooting. "Three Bullets to the Back" not only helped that community understand the facts of what actually happened — which until then had been largely hidden — but because the story was also published and broadcast by COLab partners like The Denver Post, 9News, The Colorado Sun and others, it helped the rest of Colorado put this fatal shooting in the context of our times.
COLab also has been working with multiple media partners on a yearlong project called On Edge, looking at how these extraordinary times have been affecting Coloradans' mental health. As part of our goal to create more meaningful community engagement and find new ways to share information, we organized a statewide virtual discussion of how to manage mental health. It streamed live on 9News, Colorado Public Radio and other partner websites and social media.
Others around the nation are looking to COLab as a model for strengthening vital journalism, with calls coming in from California to Kentucky to New York. COLab was featured as a model in the Knight Media Forum and the Columbia Journalism Review.
This month, the founders of COLab were awarded the highest honor given by the Colorado Freedom of Information Coalition. In the words of CFOIC president Steve Zansberg, COLab is a "radical new entity that literally breaks down the walls between now over 100 news organizations throughout the state. Its mission and its ethos is collaboration … It embodies for me the word synergy, where the whole is greater than the sum of the parts."
Thank you for helping COLab help Coloradans and the journalists who serve them strengthen news and thereby strengthen democracy and community. Here's to an even more productive Year Two!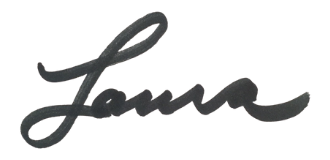 Laura Frank
This post was sent as a letter to our email subscribers on Wednesday, March 31, 2021. Join our email list to learn more about COLab and the work we are doing.