Dear reader,
I am thrilled to announce that John Ferrugia has joined the COLab staff to help us strengthen news throughout Colorado.
John has won more professional honors than any other investigative journalist in the state. Particularly impressive are his national awards, including two duPont-Columbia Awards, considered the Pulitzer of broadcast journalism.
But his awards don't fully speak to the impact he's had for Coloradans.
U.S. Air Force Academy cadets are safer after John's reporting resulted in initiatives for protecting and caring for sexual assault victims in the military. Children across Colorado are safer after his reports on those who died while being monitored by child protective services resulted in mandatory training for caseworkers. People living at the Colorado Mental Health Institute are safer because the state banned face-down restraint methods after he reported deaths resulting from the practice.
John decided to join COLab because he believes that good journalism makes a difference in people's lives — and that there may never have been a more urgent time to support good journalism than now.
"Government operating in secret is the biggest threat to all of us. It's nonpartisan," he says.
John has been tackling that threat his whole career — including this week when the business manager of one of our 100+ news media partners, a weekly newspaper on the Eastern Plains, said she couldn't pry vital but basic information out of local government officials. The newspaper was having trouble obtaining government reports about a fire, a lawsuit against the public ambulance service, the health department restaurant inspections, even the local police blotter, which is a record of what officers respond to daily.
This weekly newspaper has two reporters. Each has other duties, like editing the paper and selling ads to keep it going. The business manager John called also delivers the papers and works another job to make ends meet because the paper can't afford to pay her. Yet she feels compelled to report this important news to her community.
John explained how the court system works, even to the level of how cases are organized and how to track cases in her district. He explained CORA — the Colorado Open Records Act — and dictated over the phone a request letter she could send to get the public information she needs to report for her community. He explained that government entities have 72 hours to respond.
"She was taking notes," John says. "We can bring this kind of knowledge and experience with uncovering information and malfeasance, with government transparency and accountability. This is what COLab is all about."
John joins Susan Greene and Tina Griego in strengthening news across Colorado by leading collaborative reporting, training journalists on best practices and coaching reporters and editors throughout the state. You can learn more about his background and the rest of the COLab team on our website.
For those of you who've already "joined COLab" as a supporter or follower, thank you. If you or others you know want to join, you can find ways to do so, also on our website. In the meantime, I hope you'll join us in welcoming John — or passing him a news tip — at john@colabnews.co.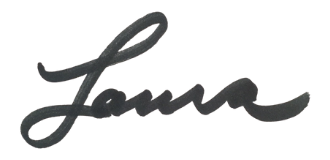 Laura Frank
This post was sent as a letter to our email subscribers on Tuesday, March 30, 2021. Join our email list to learn more about COLab and the work we are doing.